Welcome to Fiore Floral's Green Plants Collection
May 28, 2020
Plants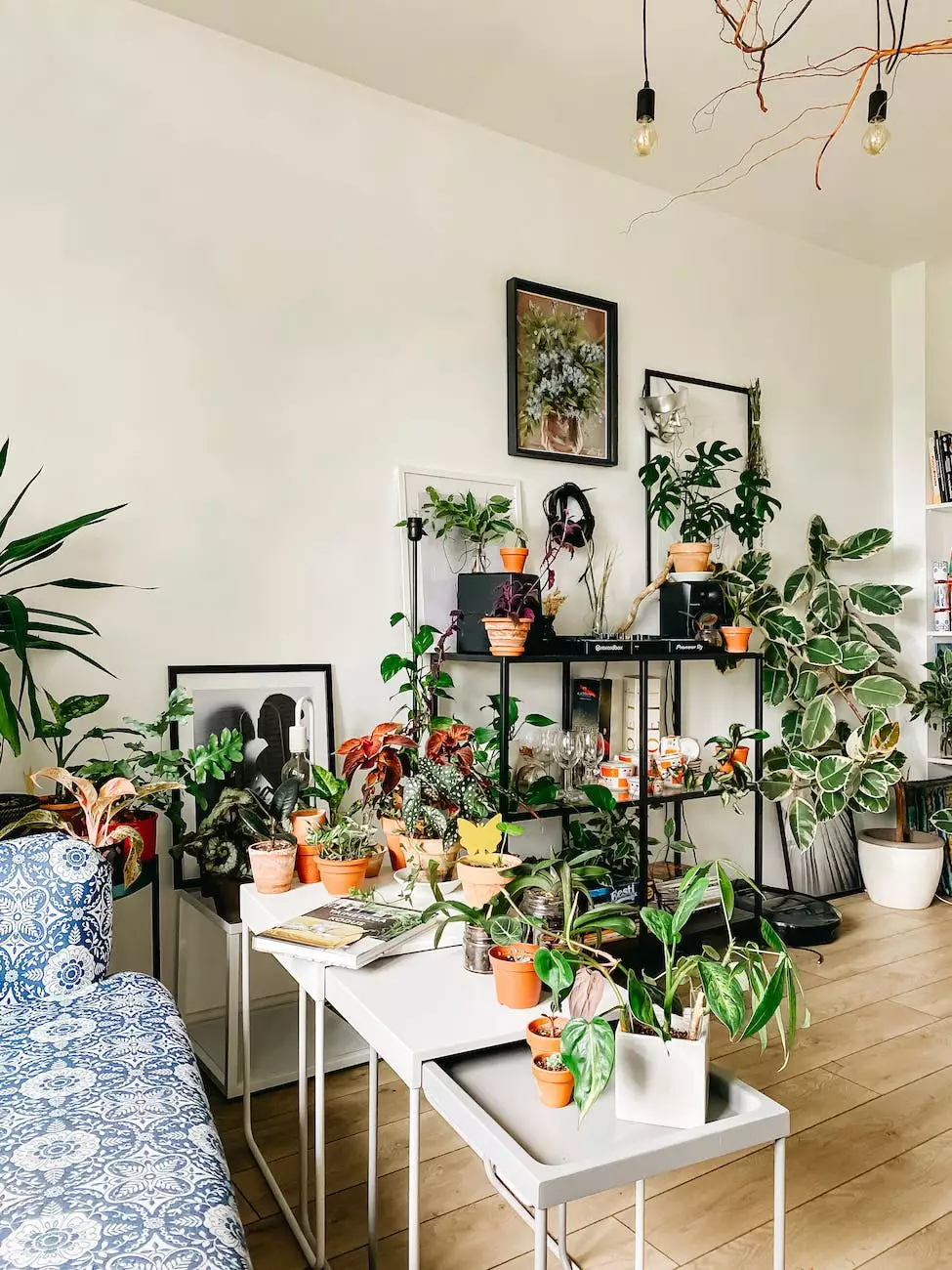 Enhance Your Space with Vibrant Green Plants
Fiore Floral is your ultimate destination for all things related to flowers and plants. In our extensive eCommerce & Shopping - Flower shops category, we proudly present our exceptional collection of green plants. Whether you're a plant enthusiast or new to indoor gardening, our green plants are sure to enhance the beauty and ambience of your home or office.
Benefits of Green Plants
Green plants not only add a touch of natural beauty to any space but also bring several benefits that contribute to your well-being. These benefits include:
Purifying the Air: Green plants help to improve indoor air quality by absorbing pollutants and releasing oxygen. They act as natural air filters, reducing toxins and creating healthier environments.
Enhancing Productivity: Studies have shown that the presence of green plants in the workplace can boost productivity, creativity, and overall employee well-being. They create a more pleasant and inspiring atmosphere.
Reducing Stress: Being surrounded by greenery has a calming effect and can reduce stress levels. Green plants contribute to a relaxing environment and promote a sense of tranquility.
Explore Our Wide Selection of Green Plants
At Fiore Floral, we carefully curate our green plant collection to offer a diverse range of options suitable for different preferences and spaces. Whether you're looking for a small desk plant or a statement piece for your living room, we have you covered.
1. Succulents
Succulents are known for their unique shapes and low maintenance requirements. These desert plants store water in their leaves, making them resilient and adaptable. Choose from our selection of succulents, including Aloe Vera, Echeveria, and Haworthia, to add a touch of elegance to your space.
2. Foliage Plants
Bring life into your surroundings with our collection of foliage plants. These leafy green plants come in various sizes, textures, and patterns. Whether you prefer the classic Monstera, the vibrant Calathea, or the elegant Ficus, we have the perfect foliage plant to suit your taste.
3. Palms
Create a tropical paradise within your home or office with our stunning palm plants. Palms are known for their large, fan-like leaves and exotic appeal. Choose from our selection of Areca Palm, Bamboo Palm, or Parlour Palm to elevate your space with a touch of sophistication.
4. Ferns
Add a touch of lushness to your space with our collection of ferns. Ferns are known for their delicate fronds and ability to thrive in shady environments. Whether you opt for the popular Boston Fern, Maidenhair Fern, or Bird's Nest Fern, you'll enjoy the natural beauty that ferns bring to any room.
Expert Care Tips for Green Plants
To ensure the longevity and vitality of your green plants, it's essential to provide them with proper care. Here are some expert tips:
Light: Different green plants have varying light requirements. Place your plant in an area that provides the right amount of sunlight or shade based on its needs.
Watering: Avoid overwatering your green plants, as it can lead to root rot. Instead, water them moderately, allowing the soil to dry out slightly between each watering.
Humidity: Some green plants thrive in higher humidity levels. If your space is dry, consider misting your plant occasionally to create a more suitable environment.
Fertilizing: Use a balanced houseplant fertilizer to provide essential nutrients to your green plants. Follow the instructions on the fertilizer packaging for appropriate application.
Pruning: Regularly remove any dead or yellowing leaves to maintain the health and appearance of your green plants.
Find Your Perfect Green Plant at Fiore Floral Today
With Fiore Floral's wide selection of green plants, you can easily find the perfect addition to your home or office. Browse our eCommerce - Flower shops category and explore the incredible variety of green plants available. We guarantee high-quality plants, excellent customer service, and a seamless online shopping experience. Start enhancing your space with vibrant green plants today!