White Phalaenopsis Orchid - Silver Spring - Bell Flowers
Aug 21, 2018
Plants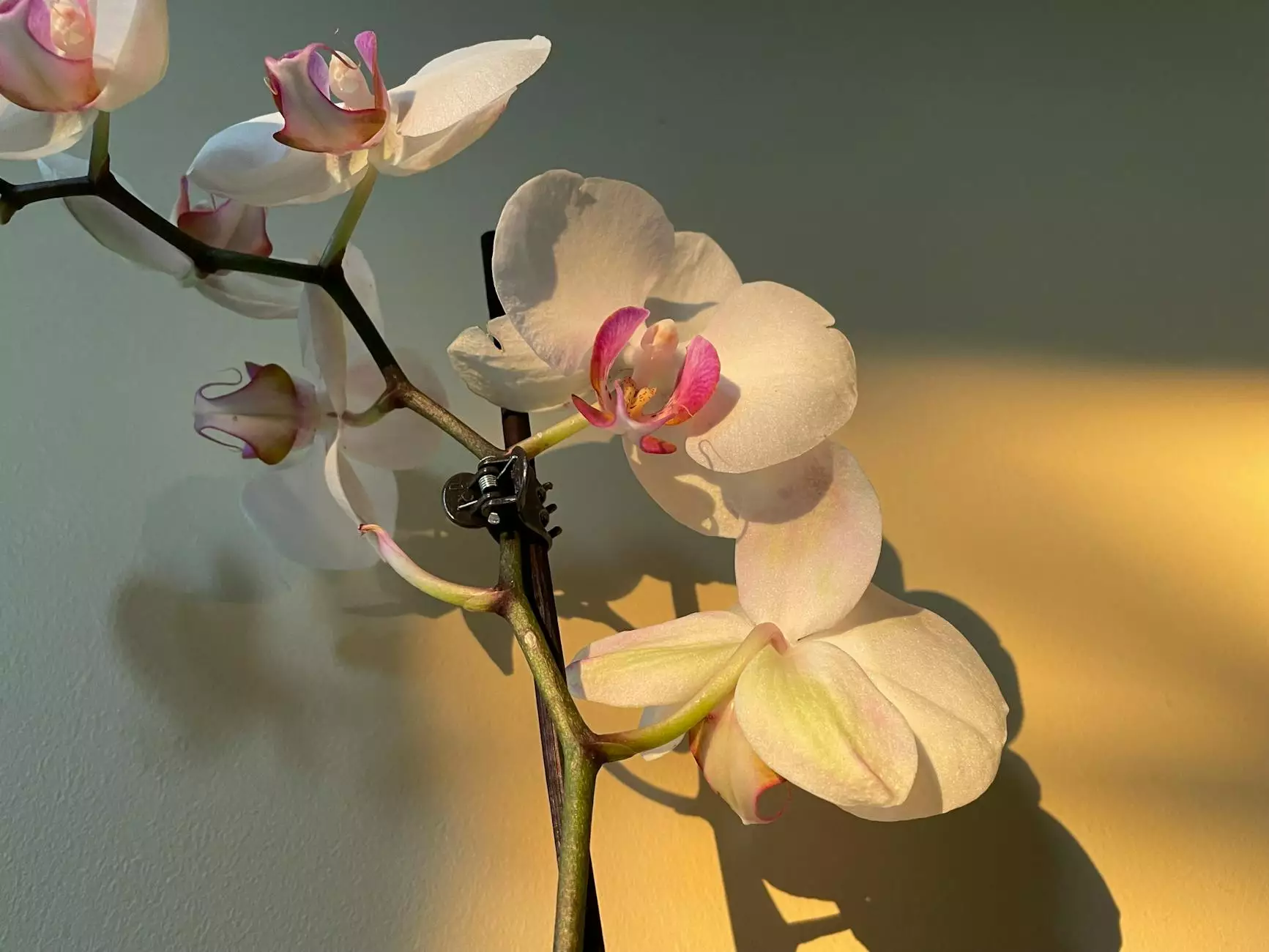 The Beauty of White Phalaenopsis Orchid
Fiore Floral proudly presents the exquisite White Phalaenopsis Orchid, a stunning flower renowned for its beauty and elegance. Known as the Queen of Orchids, the White Phalaenopsis Orchid captivates with its pure white petals and graceful form. It is an epitome of style, sophistication, and timeless charm.
Unmatched Quality and Freshness
At Fiore Floral, we understand the importance of providing our customers with the highest quality products. Our White Phalaenopsis Orchids are carefully nurtured to ensure that they reach you in their most pristine state. We collaborate with experienced growers who share our passion for excellence and deliver fresh, healthy orchids that are ready to bloom and bring joy to any space.
A Mesmerizing Addition to Any Space
Whether you're looking to enhance your home, office, or special event, the White Phalaenopsis Orchid is the perfect choice. Its elegant presence and radiant blooms create an atmosphere of tranquility and sophistication. With its captivating beauty, this orchid stands as a natural centerpiece, effortlessly enhancing any interior decor.
Thoughtful Gifting Option
The White Phalaenopsis Orchid makes an exceptional gift for any occasion. Whether it's a birthday, anniversary, or a gesture of appreciation, these orchids exude grace and thoughtfulness. Our dedicated team at Fiore Floral can create exquisite arrangements and provide personalized recommendations to help you convey your sentiments in the most meaningful way.
Expert Care Tips
To ensure the long-lasting beauty and health of your White Phalaenopsis Orchid, here are some expert care tips:
1. Light and Temperature
Place your orchid in a location with bright, indirect light. Avoid direct sunlight as it can scorch the leaves. Orchids thrive in temperatures between 60°F (15°C) to 80°F (27°C).
2. Watering and Hydration
Water your orchid once a week, allowing the water to drain completely. Avoid overwatering and ensure that the orchid's roots have proper airflow. Mist the leaves occasionally to provide humidity.
3. Fertilizing and Nourishing
Apply a balanced orchid fertilizer every two weeks during the growing season. Use a specialized orchid fertilizer to provide the necessary nutrients. Follow the instructions on the product for optimal results.
4. Repotting
Repot your orchid every 1-2 years using a well-draining orchid potting mix. Ensure that the new pot has enough space for the roots to spread. Repotting will promote healthy growth and prevent overcrowding.
5. Enjoy the Splendor
Sit back and enjoy the beauty of your White Phalaenopsis Orchid. Observe its graceful blooms, take in its delicate fragrance, and appreciate the tranquility it brings to your space. Remember, caring for an orchid is an art that brings endless rewards.
Experience the Elegance of White Phalaenopsis Orchid with Fiore Floral
At Fiore Floral, we strive to deliver not only exceptional products but also an unforgettable experience. Our commitment to quality and customer satisfaction is unparalleled. Explore our exquisite collection of White Phalaenopsis Orchids and elevate your surroundings with the allure of these magnificent flowers. Place your order now and indulge in the beauty that only nature can provide.