Fiore Floral: Careers - Part Time Floral Designer
May 21, 2021
Florists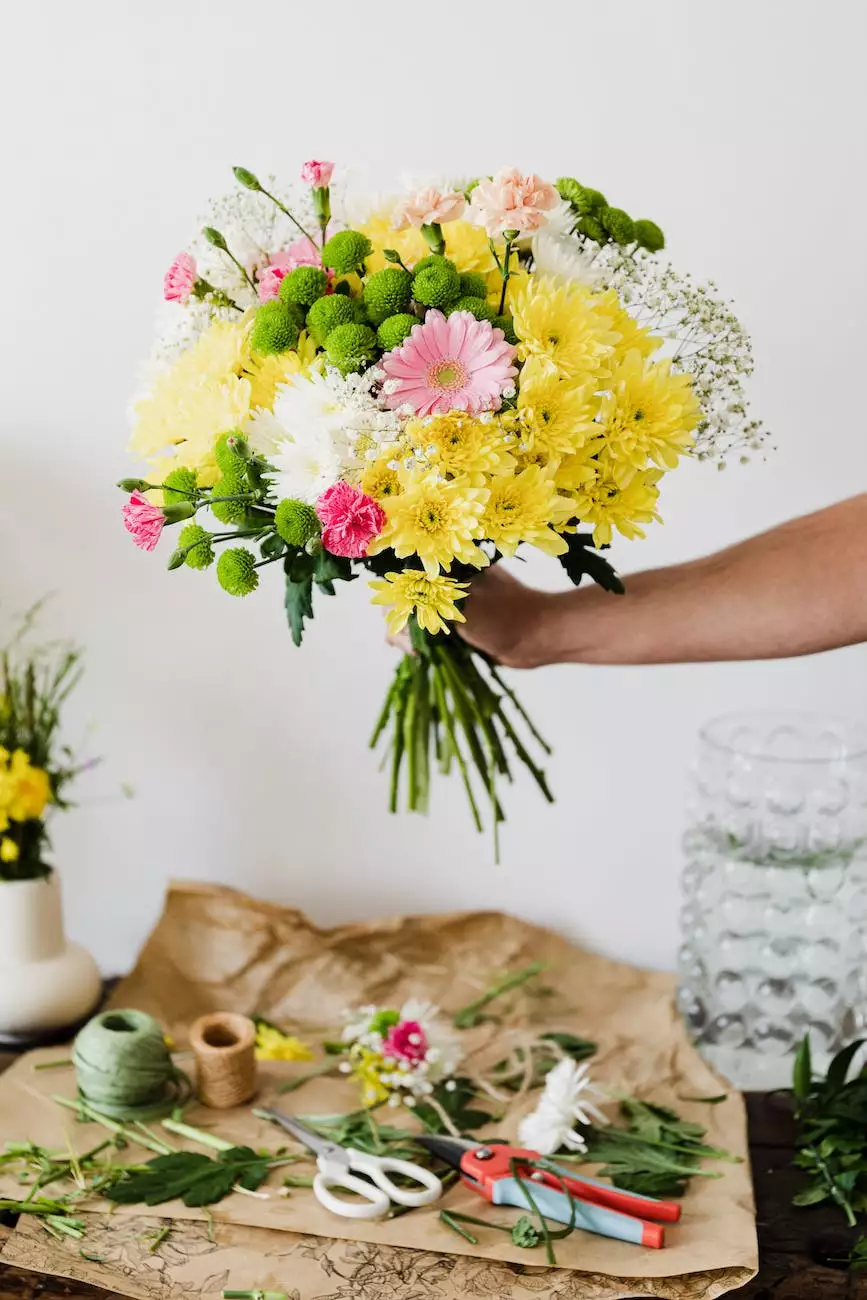 Join Our Team and Explore Your Passion for Floral Design
Are you passionate about flowers and have a creative talent for floral design? Look no further! Fiore Floral, one of the leading flower shops in the eCommerce & Shopping industry, is seeking dedicated individuals to join our team as part-time floral designers. This is an excellent opportunity to turn your passion into a rewarding career.
Why Choose Fiore Floral?
At Fiore Floral, we believe that flowers have the power to bring joy and happiness to people's lives. We take pride in our commitment to providing exceptional customer service and delivering stunning floral arrangements for all occasions. By joining our team as a part-time floral designer, you will become a part of this mission and contribute to creating beautiful moments for our customers.
About the Position
As a part-time floral designer at Fiore Floral, you will have the opportunity to showcase your creativity and skills in floral arrangement. Your primary responsibility will be to assist our team in designing and creating unique floral pieces for various events and occasions. This includes preparing and arranging flowers, selecting appropriate containers and accessories, and ensuring that all arrangements meet Fiore Floral's high standards of quality and design.
Our ideal candidate is someone who is passionate about flowers, detail-oriented, and has a keen eye for design. Previous experience in floral design or related fields is preferred but not required. We value creativity, enthusiasm, and a willingness to learn, and we will provide training and guidance to help you thrive in this role.
Responsibilities
Create stunning floral arrangements for various occasions and events.
Assist with the selection and purchasing of flowers and other necessary materials.
Maintain the cleanliness and organization of the floral design area.
Ensure all arrangements are completed accurately and within deadlines.
Provide excellent customer service by offering expert advice and assistance.
Collaborate with the team to brainstorm and implement creative design ideas.
Requirements
Passion for flowers and knowledge of different flower types.
Strong sense of design and ability to create visually appealing arrangements.
Attention to detail and ability to work with precision.
Excellent time management skills and ability to work efficiently under pressure.
Good communication and interpersonal skills.
Flexibility to work weekends, holidays, and special events as needed.
How to Apply
If you are excited about the opportunity to showcase your talent and contribute to creating beautiful floral arrangements, we would love to hear from you! To apply for the part-time floral designer position at Fiore Floral, please visit our careers page and submit your application online. Be sure to include your resume, portfolio (if available), and a brief cover letter outlining your passion for floral design and why you would be a valuable addition to our team.
Join Fiore Floral today and embark on a fulfilling journey as a part-time floral designer. We offer competitive compensation, a supportive work environment, and the opportunity to learn and grow alongside a talented team of professionals. Apply now and let your creativity bloom!