Happy Birthday You Little Stinker Card - Falls Church
Oct 31, 2019
Gifts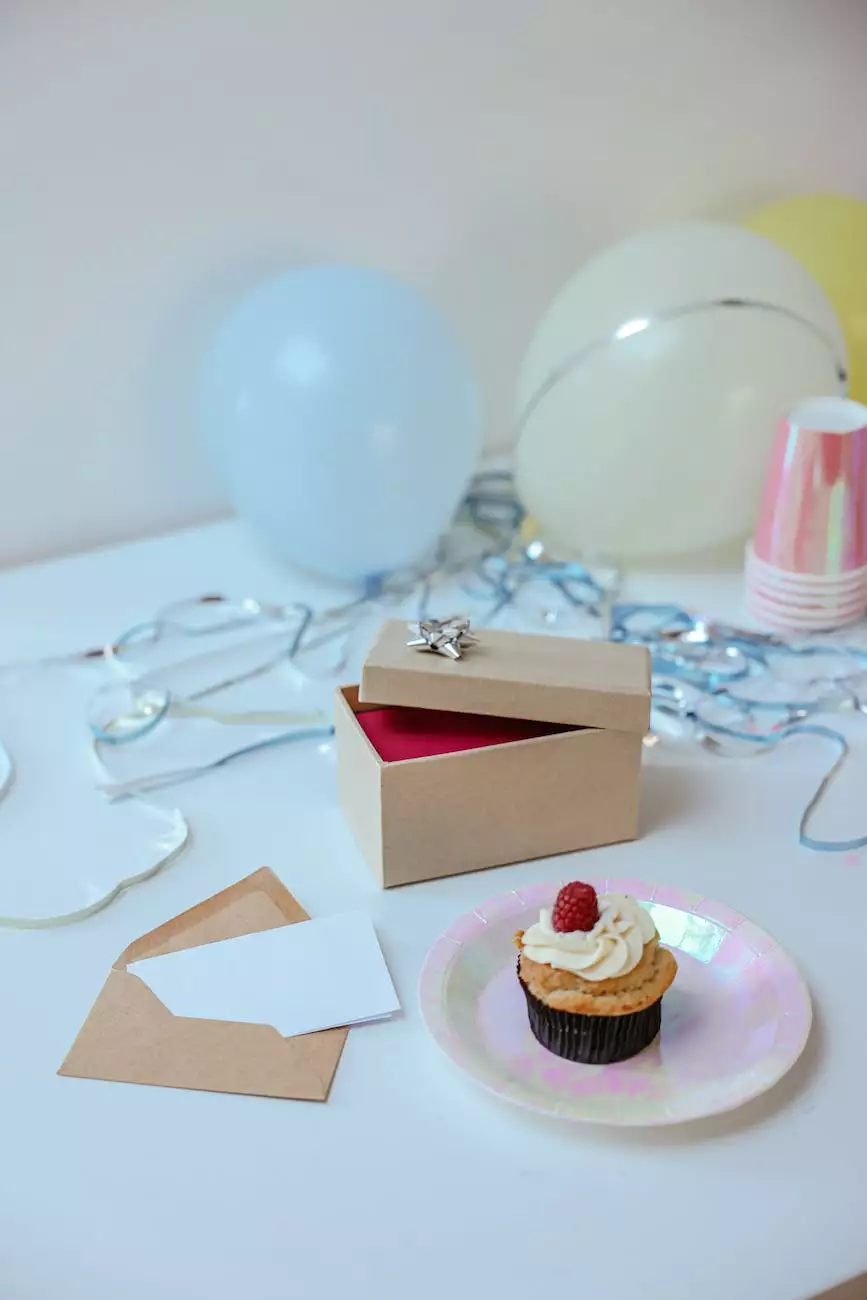 Express Your Birthday Wishes with Style
Looking for a unique and fun birthday card to surprise your loved ones? Look no further! Fiore Floral presents our exclusive "Happy Birthday You Little Stinker Card - Falls Church". Our card is designed to bring smiles and laughter to any birthday celebration, adding a touch of playfulness to your greetings.
Quality Craftsmanship for Lasting Impressions
At Fiore Floral, we understand the importance of quality in every aspect of our products. Our "Happy Birthday You Little Stinker Card" is meticulously crafted with attention to detail and made from premium materials to ensure its durability and longevity. The card features stunning illustrations that capture the essence of joy and celebration.
Unique and Memorable Design
Our "Happy Birthday You Little Stinker Card" stands out from the crowd with its captivating design. The charming artwork perfectly combines cute and mischievous elements, making it a delightful choice for both kids and adults. The vibrant colors and playful characters will surely make the recipient feel special on their big day.
A Card with Personality
What sets our "Happy Birthday You Little Stinker Card" apart is its ability to convey emotions in a lighthearted and humorous way. The card's witty message inside adds an extra layer of fun, making it a memorable keepsake that will bring smiles whenever it's revisited. It's the perfect choice to express your love and affection to the birthday boy or girl.
Exceptional Service at Fiore Floral
At Fiore Floral, we take pride in delivering exceptional service to our customers. We understand the value of each order and ensure that our products not only meet but exceed your expectations. When you choose our "Happy Birthday You Little Stinker Card," you can trust that you're receiving a high-quality product and top-notch customer care.
Shop with Confidence
As an eCommerce flower shop specializing in unique and creative products, Fiore Floral offers a seamless online shopping experience. Our website is secure and user-friendly, allowing you to browse our collection with ease and confidence. We provide detailed product descriptions and high-resolution images, so you know exactly what you're purchasing.
Make Someone's Birthday Extra Special
Whether it's your best friend, family member, or co-worker, our "Happy Birthday You Little Stinker Card" is a fantastic choice to brighten someone's day. Surprise them with a card that will not only bring them joy but also demonstrate your thoughtfulness and creativity. With an extra touch of stinkiness, it will surely leave a lasting impression.
Order Your Happy Birthday You Little Stinker Card Today
Don't miss out on making someone's birthday extra memorable. Order your "Happy Birthday You Little Stinker Card - Falls Church" from Fiore Floral today and enjoy our prompt delivery service. Make your loved ones feel special and cherished on their special day with a card that's sure to put a smile on their face!
About Fiore Floral
Fiore Floral is a leading eCommerce flower shop in Falls Church, dedicated to providing exquisite floral products and excellent service. We offer a wide range of floral arrangements, gifts, and cards for various occasions, all crafted with exceptional attention to detail. Our team of experienced florists and designers strives to bring beauty, joy, and uniqueness to every customer's experience.
Keywords:
Happy Birthday You Little Stinker Card
Flower shops in Falls Church
eCommerce & Shopping - Flower shops
Birthday card with unique design
High-quality birthday cards
Online shopping for birthday cards
Creative birthday greetings
Falls Church flower shop
Buy birthday cards online
Memorable birthday card ideas