Local Flower Shop | Washington, DC | Fiore Floral
Oct 6, 2017
Gifts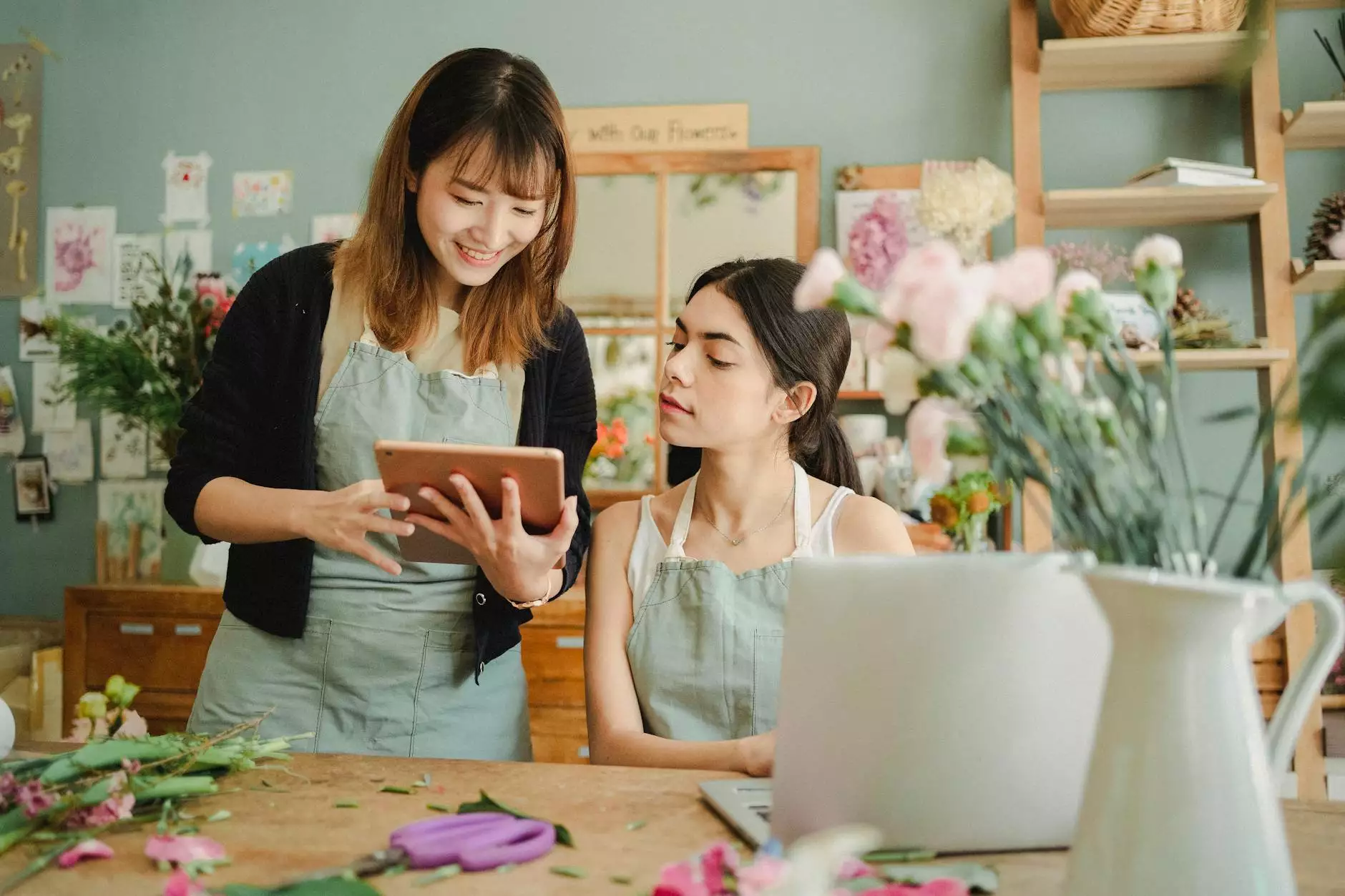 About Fiore Floral
Fiore Floral is a renowned local flower shop located in the heart of Washington, DC. As a trusted provider of exquisite floral arrangements and gifts, we take pride in offering a wide selection of beautiful treats that are perfect for any occasion. Whether you're celebrating a birthday, anniversary, or any other special event, Fiore Floral has something extraordinary in store for you.
Exquisite Floral Arrangements
At Fiore Floral, we understand the power of flowers to captivate hearts and uplift spirits. That's why we hand-craft each floral arrangement with meticulous attention to detail, ensuring that every petal and stem reflects the beauty and emotion you desire to convey. Our talented team of florists combines their expertise and creativity to bring your vision to life.
We offer an extensive range of flowers, from classic roses and lilies to unique and exotic blooms. Whether you prefer a vibrant and lively bouquet or an elegant and sophisticated arrangement, our selection caters to all tastes. With our dedication to quality, you can trust that each arrangement showcases the freshest and most beautiful blooms available.
Unforgettable Gifts for Every Occasion
In addition to our stunning floral arrangements, Fiore Floral offers a diverse range of carefully curated gifts that complement our flowers perfectly. From delightful gourmet treats to charming keepsakes, our selection ensures that you can create a truly unforgettable experience for your loved ones.
For those with a sweet tooth, our treats collection will surely impress. Indulge in artisanal chocolates, delectable pastries, and mouthwatering confectioneries that are handpicked for their outstanding taste and quality. These treats make for an ideal addition to any floral arrangement or gift, adding an extra touch of sweetness to any occasion.
Unparalleled Customer Service
At Fiore Floral, we believe that every customer deserves personalized attention and exceptional service. Our friendly and knowledgeable staff is here to guide you through the process of choosing the perfect floral arrangement or gift for your specific needs. We listen to your preferences, offer expert advice, and strive to surpass your expectations with every interaction.
When you choose Fiore Floral, you can trust that your order will be handled with the utmost care and delivered on time. We understand the importance of prompt and reliable service, especially when it comes to celebrating life's special moments. Our commitment to excellence extends beyond our products, ensuring that your experience with us is nothing short of extraordinary.
Convenient Online Shopping
Fiore Floral provides a seamless online shopping experience, allowing you to browse and purchase our exquisite floral arrangements and treats from the comfort of your own home. Our user-friendly website features detailed product descriptions and high-quality images, providing you with a comprehensive view of each item.
We offer convenient delivery options, including same-day delivery for orders placed before our specified cutoff time. Whether you're sending a thoughtful gift to a loved one or treating yourself to something special, Fiore Floral makes the process simple and hassle-free.
Contact Fiore Floral
Visit our website fiorefloral.net/gifts-1/treats.html to discover our full range of exceptional floral arrangements and treats. For any inquiries or assistance, please don't hesitate to reach out to our dedicated customer service team at (XXX) XXX-XXXX. Join us at Fiore Floral, where we blend nature's beauty with heartfelt emotions to create unforgettable moments.