Flower Delivery to Call Son Funeral Home, Alexandria
Jul 11, 2019
Florists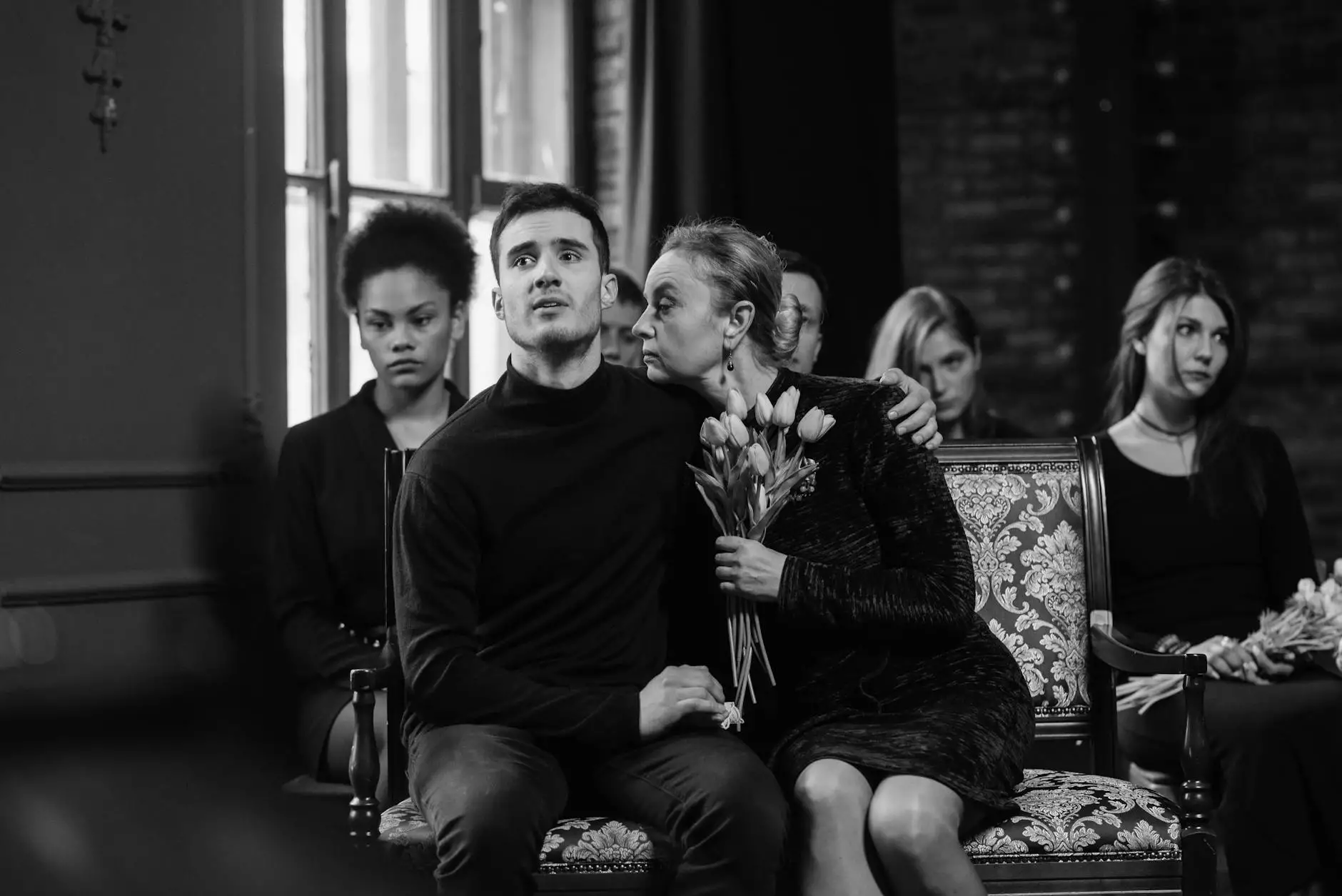 Expressing Sympathy and Paying Tribute with Fiore Floral
At Fiore Floral, we understand the importance of expressing your sympathy and paying tribute during difficult times. Losing a loved one is never easy, and finding the right way to honor their memory can be challenging. That's where we come in. As a leading online flower shop specializing in funeral arrangements, we are here to offer you a wide selection of beautiful flowers to convey your heartfelt condolences.
Exceptional Funeral Flower Delivery Service
With our exceptional flower delivery service, you can trust us to ensure your chosen flowers are delivered promptly and respectfully to Call Son Funeral Home in Alexandria. Our dedicated team takes great care in handling every order, ensuring that each bouquet and floral arrangement arrives fresh and in pristine condition.
Wide Selection of Funeral Flowers
At Fiore Floral, we offer a wide selection of funeral flowers to choose from. Whether you're looking for elegant sympathy bouquets, heartwarming funeral wreaths, or delicate floral sprays, we have it all. Our experienced florists carefully design each arrangement with a deep understanding of the importance these flowers hold in honoring the life of your loved one.
Personalized Funeral Tributes
We believe that every individual is unique, and the tributes we offer should reflect that. That's why we specialize in creating personalized funeral tributes that capture the essence and personality of your loved one. From custom-designed floral arrangements featuring their favorite flowers to incorporating symbolic elements, our team will work closely with you to create a truly meaningful tribute.
Quality and Freshness Guaranteed
Quality and freshness are of utmost importance to us at Fiore Floral. We source our flowers from trusted growers, ensuring that only the finest blooms are used in our arrangements. Our commitment to quality means that the flowers you choose will not only look exquisite but will also have a longer lifespan, allowing your tribute to be cherished for an extended period.
Convenient Online Ordering
To make the process easier for you during this difficult time, we offer convenient online ordering. You can browse our extensive collection of funeral flowers right from the comfort of your own home, allowing you to take all the time you need to select the perfect arrangement. Our user-friendly interface and secure payment system ensure a seamless and hassle-free experience.
Delivering Comfort and Support
At Fiore Floral, we understand the importance of delivering not only beautiful flowers but also comfort and support during times of loss. Our compassionate team is here to guide you through the process, providing personalized assistance and answering any questions you may have. We are dedicated to helping you find solace through the language of flowers.
Contact Us for Funeral Flower Delivery to Call Son Funeral Home, Alexandria
When it comes to expressing your condolences through the power of flowers, trust Fiore Floral to deliver heartfelt tributes that truly honor your loved one's memory. Contact us today to arrange for flower delivery to Call Son Funeral Home in Alexandria. Our team is here to offer support and ensure your floral tribute brings comfort during these difficult times.