Snake Plant in Ceramic - Baltimore - Flowers & Fancies
Nov 23, 2017
Plants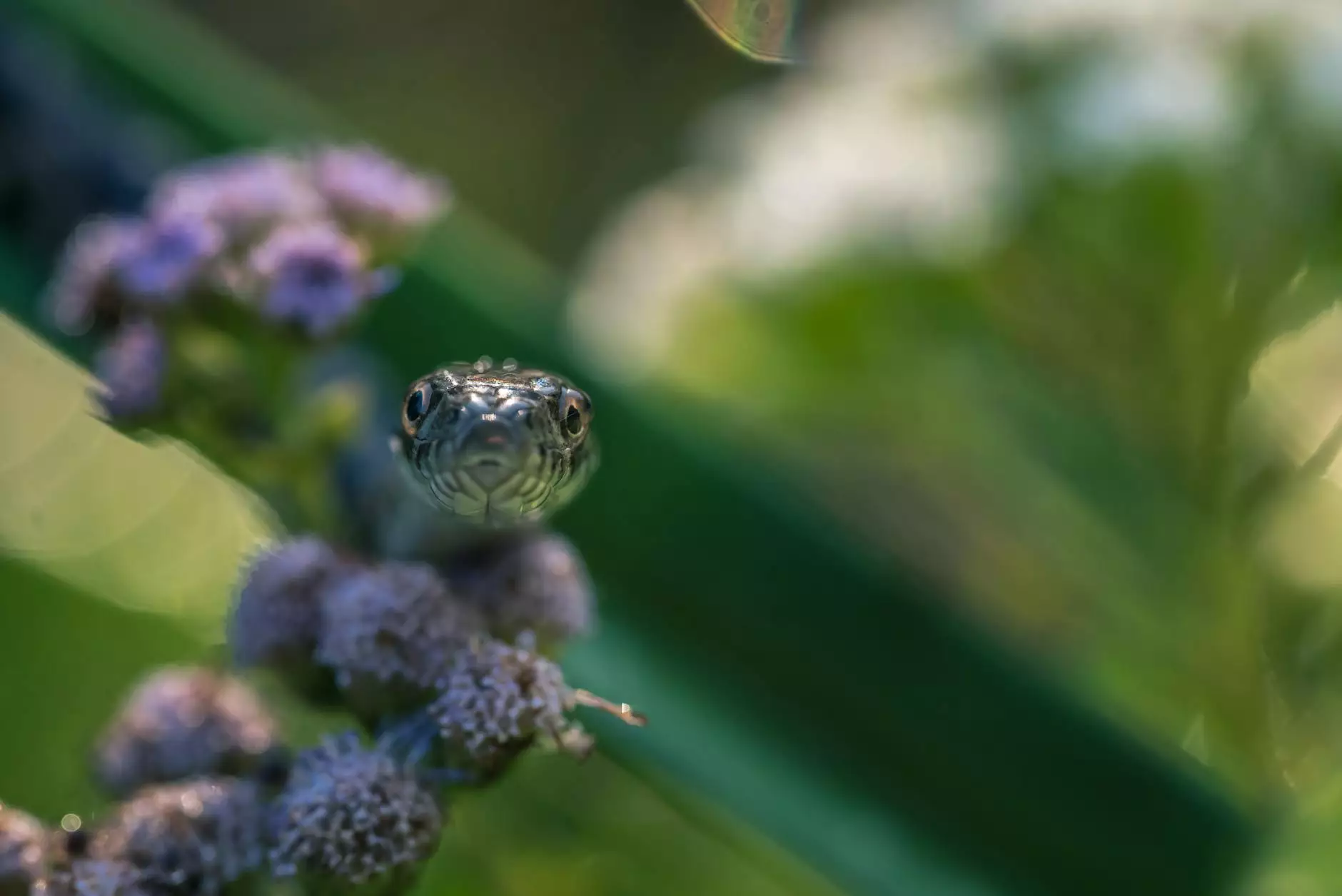 Introduction
Welcome to Fiore Floral, your premier destination for exquisite flowers and floral products in Baltimore. We take pride in offering a wide selection of stunning arrangements and plants for all occasions. In this page, let us introduce you to our magnificent Snake Plant in Ceramic, a perfect addition to your home or office space.
The Beauty of Snake Plants
Snake Plants, also known as Sansevieria, are remarkable houseplants that offer not only aesthetic appeal but also several health benefits. These plants are native to West Africa and have gained popularity worldwide due to their stunning appearance and easy care requirements. Snake Plants have long, vertical leaves that resemble the patterns found on a snake's skin, hence the name.
One of the remarkable features of Snake Plants is their air-purifying abilities. They are known to filter and remove toxins from the air, making them ideal for improving indoor air quality. Snake Plants are capable of reducing levels of formaldehyde, benzene, xylene, and trichloroethylene, which are commonly found in household items and indoor environments.
Aside from their air-purifying properties, Snake Plants are low-maintenance, making them suitable for busy individuals or those new to plant care. They thrive in a variety of light conditions, from bright indirect light to low light areas, making them versatile for any space. These plants are also forgiving when it comes to watering, as they can tolerate periods of drought. Snake Plants are perfect for those who want to enjoy the benefits of having greenery without the need for constant attention.
Snake Plant in a Ceramic Pot
At Fiore Floral, we offer the Snake Plant in Ceramic, a visually stunning piece that effortlessly combines elegance with natural beauty. Our Snake Plant comes in an exquisite ceramic pot that complements the plant's striking appearance. The pot provides a beautiful and sturdy base for your Snake Plant, adding a touch of sophistication to any room.
The Snake Plant in Ceramic is meticulously arranged to showcase the plant's unique foliage and create a visually pleasing display. Whether placed on a shelf, desk, or as a centerpiece on a table, it immediately becomes a focal point in your space, elevating the overall ambiance.
Perfect for Any Space
Our Snake Plant in Ceramic is versatile and can be a wonderful addition to various environments, including homes, offices, and commercial spaces. Its sleek and contemporary design effortlessly blends with any interior style, from modern and minimalist to traditional and eclectic.
Whether you have a small apartment, a spacious office, or a cozy living room, the Snake Plant in Ceramic is an excellent choice to enhance the aesthetic appeal of your space. Its upright growth habit and architectural leaves add a touch of greenery without taking up too much floor or surface area.
How to Care for Your Snake Plant
Caring for your Snake Plant is a breeze, thanks to its resilience and adaptability. Here are some essential care tips to ensure your Snake Plant thrives:
1. Light:
Snake Plants can tolerate a range of light conditions, from bright indirect light to low light areas. However, it's best to place them near a window with filtered light for optimal growth. Avoid direct sunlight, as it may scorch the leaves.
2. Watering:
Snake Plants are drought-tolerant and prefer to have their soil slightly dry between waterings. Overwatering can lead to root rot, so it's important to allow the soil to dry out partially before watering again. A well-draining potting mix and a pot with drainage holes are ideal to prevent excess moisture retention.
3. Temperature and Humidity:
Snake Plants can tolerate a wide range of temperatures, but they prefer temperatures between 70-90°F (21-32°C) during the day and slightly cooler temperatures at night. They can also adapt to different humidity levels, making them suitable for various indoor environments.
4. Fertilizer:
During the growing season (spring and summer), you can feed your Snake Plant with a balanced, diluted houseplant fertilizer. However, Snake Plants are generally low feeders and can survive without regular fertilization.
5. Maintenance:
Inspect your Snake Plant regularly for any signs of pests or diseases. Spider mites and mealybugs are common pests that may infest Snake Plants. If necessary, treat the affected leaves with an appropriate pesticide or use natural remedies like neem oil for organic control.
Shop with Fiore Floral
At Fiore Floral, we are dedicated to providing our customers with exceptional quality and service. Our Snake Plant in Ceramic is just one of the many exquisite options we offer to enhance your space and bring nature indoors.
Visit our website to explore our extensive collection of flowers, plants, and floral products. We offer convenient online ordering and delivery services, ensuring that you can enjoy the beauty of our products at your doorstep. Whether you're looking for a perfect gift or a stunning addition to your home, Fiore Floral has you covered.
Choose Fiore Floral for all your flower and plant needs in Baltimore. Experience the difference in quality and style. Shop now and bring a touch of elegance to your surroundings with our Snake Plant in Ceramic.