Rose Glow | Baltimore & Owings Mills (MD) Flower Delivery
Mar 19, 2018
Flowers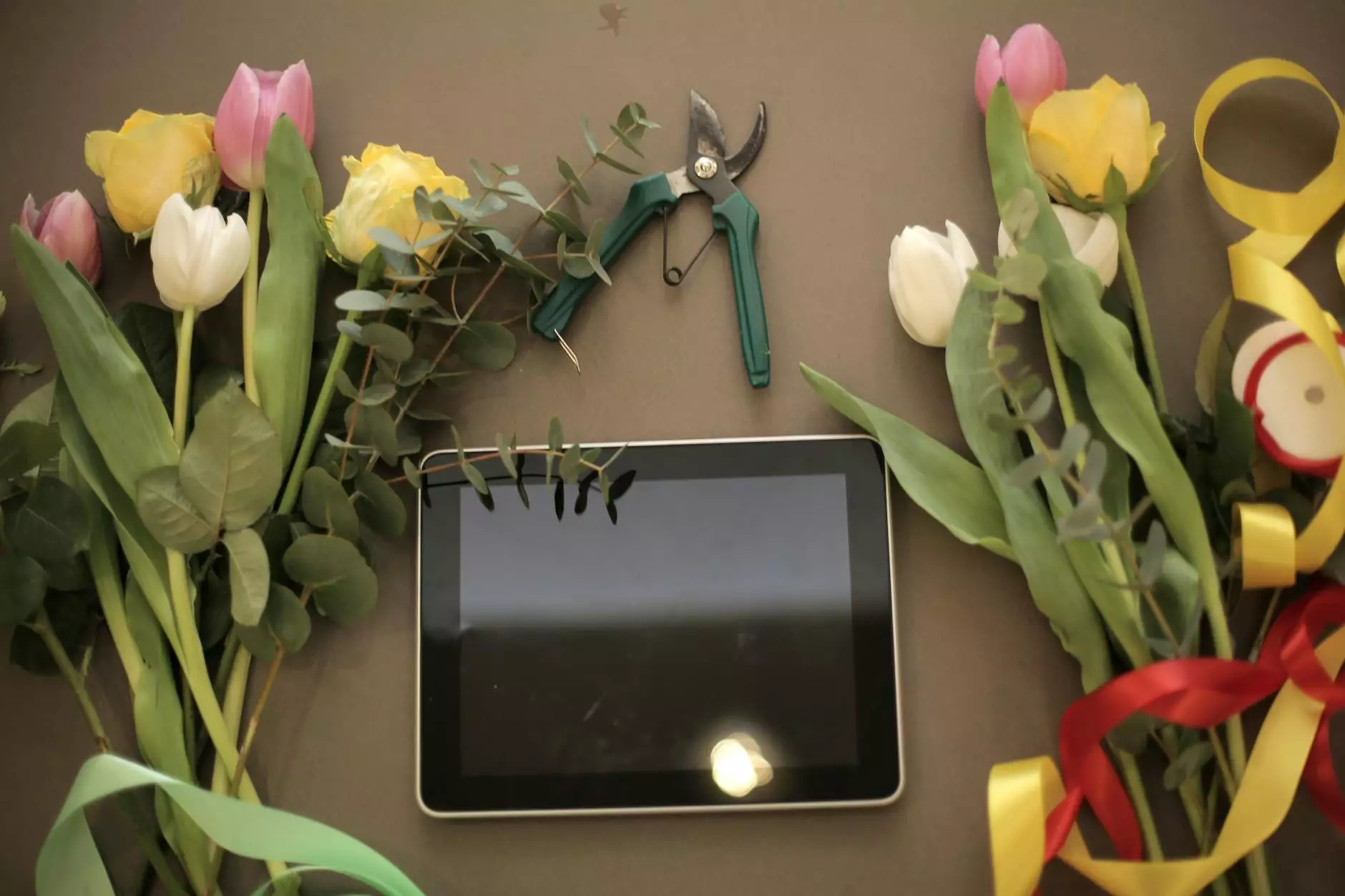 Experience the Beauty of Rose Glow with Fiore Floral
Welcome to Fiore Floral, your trusted provider of exquisite floral arrangements for all occasions. As a leading flower shop in Baltimore & Owings Mills (MD), we take pride in offering the finest selection of flowers, including the enchanting Rose Glow.
Unforgettable Rose Glow Arrangements
At Fiore Floral, we understand the importance of finding the perfect arrangement to express your sentiments. Our Rose Glow bouquets are meticulously crafted, combining the beauty and elegance of roses with a stunning glow that captivates the eyes. Each petal is carefully selected and arranged to ensure a breathtaking visual display.
Delivering Love and Joy
With our reliable Baltimore & Owings Mills (MD) flower delivery service, you can surprise your loved ones with the gift of Rose Glow, delivered right to their doorstep. Whether it's a special occasion or just a simple gesture to brighten someone's day, our skilled florists ensure the freshest blooms and prompt delivery. Your satisfaction is our top priority.
Why Choose Fiore Floral?
1. Extensive Selection
Our vast collection of floral arrangements caters to all preferences and budgets. From classic roses to modern mixed bouquets, our selection has something for everyone. Discover the magic of Rose Glow and explore our wide variety of options.
2. Unparalleled Quality
At Fiore Floral, we believe in providing only the highest quality flowers. Our Rose Glow arrangements are carefully crafted using premium roses sourced from trusted growers. Each flower is inspected for freshness and beauty, ensuring that every bouquet leaves a lasting impression.
3. Expert Artistry
Our talented team of floral designers possesses a deep passion for their craft. They possess the skills and creativity to transform a simple arrangement into a work of art. With meticulous attention to detail, they bring the beauty of Rose Glow to life, capturing its essence in every arrangement.
4. Personalized Service
At Fiore Floral, we understand that each customer has unique preferences and requirements. That's why we offer personalized service to cater to your specific needs. Whether you have a specific vision or need assistance in selecting the perfect Rose Glow arrangement, our friendly staff is here to guide you every step of the way.
5. Same-Day Delivery
We know that timing is crucial when it comes to gifting flowers. With our convenient same-day delivery service in Baltimore & Owings Mills (MD), you can rest assured that your Rose Glow bouquet will arrive on time, bringing joy to your recipient's day. Surprise your loved ones with a heartfelt gesture they'll cherish forever.
6. Customer Satisfaction
Your satisfaction is our ultimate goal. We strive to exceed your expectations with every purchase. From the moment you browse our website to the delivery of your Rose Glow arrangement, we want your experience with Fiore Floral to be nothing short of perfect. Join our countless satisfied customers and trust us to bring your floral dreams to life.
Contact Fiore Floral Today
Ready to experience the beauty of Rose Glow? Place your order today and let Fiore Floral be your go-to flower shop in Baltimore & Owings Mills (MD). Our dedicated team is ready to assist you in selecting the perfect arrangement for any occasion. Trust us to deliver love and joy to your loved ones with our exquisite Rose Glow bouquets.
Visit our website or give us a call at [phone number] to learn more. Contact Fiore Floral and let us brighten your day with the elegance of Rose Glow.
About Fiore Floral
Fiore Floral is a premier flower shop, specializing in exquisite floral arrangements for all occasions. With a commitment to exceptional quality and personalized service, we have proudly served the Baltimore & Owings Mills (MD) area for many years. Our dedicated team of skilled florists is passionate about creating stunning arrangements that bring joy and beauty into your life.
Discover Our Other Floral Collections
Aside from Rose Glow, Fiore Floral offers an extensive range of floral collections to suit various tastes and preferences. Whether you're looking for romantic roses, vibrant tulips, or elegant orchids, we have the perfect arrangement to complement any occasion.
1. Classic Roses
Experience the timeless beauty of our classic rose collection. From traditional red roses to delicate pastel hues, our roses are handpicked and arranged with utmost care, ensuring a breathtaking display of elegance and romance.
2. Vibrant Tulips
Brighten up any space with the vibrant colors of our tulip arrangements. Whether you choose a monochromatic arrangement or a mix of vibrant hues, our tulips are sure to add a touch of cheerfulness to any setting.
3. Elegant Orchids
Indulge in the beauty of our elegant orchid collection. With their graceful appearance and long-lasting blooms, orchids make a sophisticated and luxurious gift for any occasion. Choose from a variety of colors and arrangements that will impress even the most discerning recipients.
At Fiore Floral, we believe that flowers have the power to brighten lives and create lasting memories. Explore our website to discover the perfect floral arrangement that speaks to your heart.
Fiore Floral - Your Trusted Partner for Exceptional Flower Delivery
Fiore Floral takes pride in offering reliable flower delivery services in Baltimore & Owings Mills (MD) and the surrounding areas. Whether you need a stunning Rose Glow bouquet or a personalized arrangement for a special event, we are dedicated to bringing your floral vision to life.
With Fiore Floral, you can expect exceptional customer service, top-quality products, and timely delivery. Our experienced team of florists is passionate about creating memorable floral experiences that exceed your expectations. Trust us to deliver love, joy, and beauty with every arrangement.