Endless Sunflowers - Baltimore - Flowers & Fancies
Feb 13, 2021
Flowers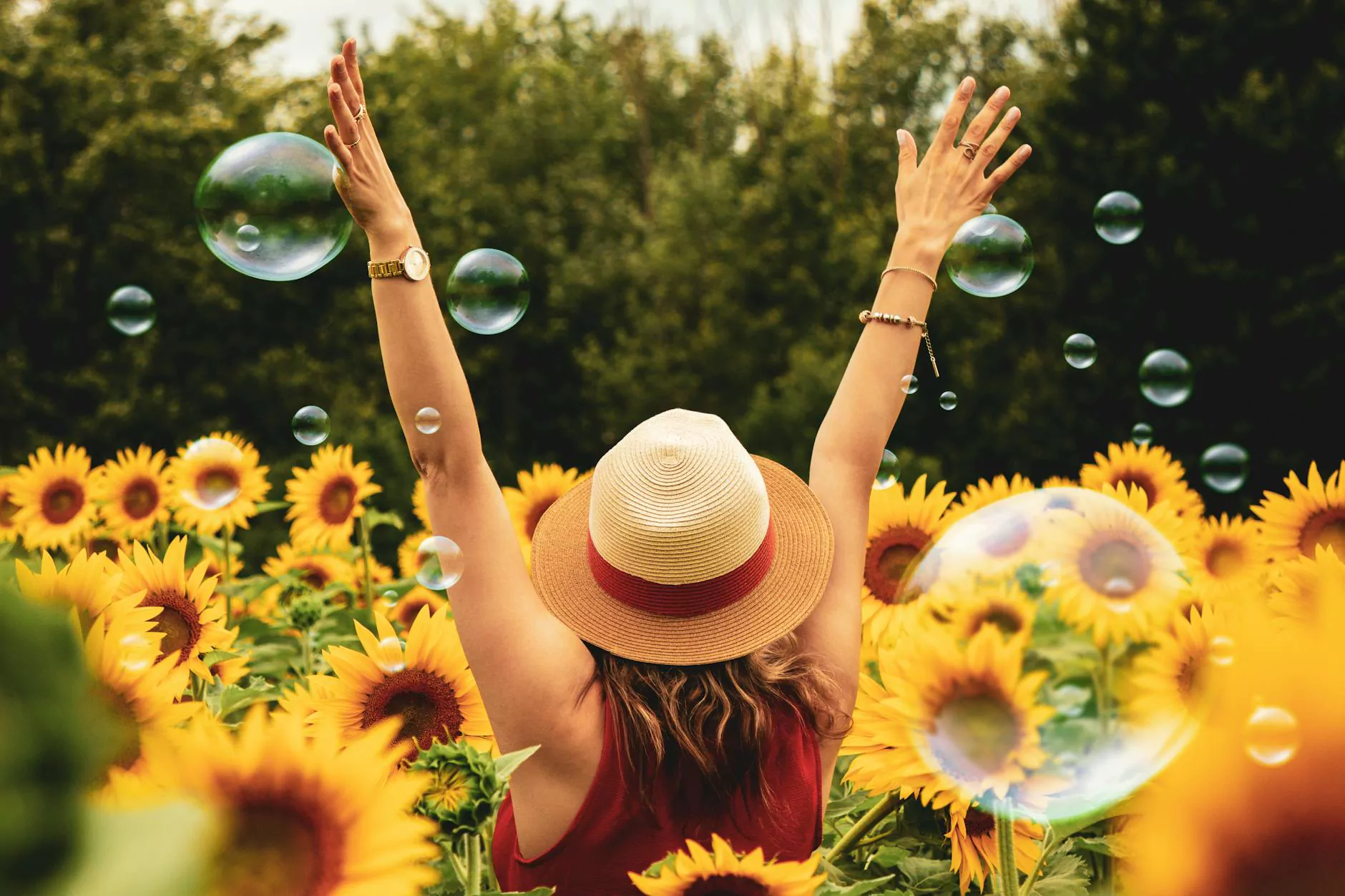 Welcome to Fiore Floral, Your Destination for Beautiful Sunflowers in Baltimore
Discover the Beauty of Endless Sunflowers
At Fiore Floral, we take pride in offering the finest selection of sunflowers in Baltimore. Our endless varieties of sunflowers will captivate your senses and bring a touch of nature's warmth into your life. Delight in the vibrant colors, enchanting fragrances, and unparalleled beauty of these magnificent flowers.
Unleash the Joy of Sunflowers in Your Life
Sunflowers symbolize happiness, positivity, and prosperity. With their sunny disposition and striking appearance, sunflowers are the perfect gift to brighten someone's day or add a touch of elegance to any occasion. Whether you are celebrating a special event or simply want to bring a burst of color into your home, our endless sunflowers are sure to make a lasting impression.
Why Choose Fiore Floral for Your Sunflower Needs?
When it comes to sunflowers in Baltimore, Fiore Floral stands out as a premier destination for flower enthusiasts and connoisseurs. Here's why:
Unmatched Quality: We source our sunflowers from trusted growers who prioritize quality and sustainability. Each bloom is carefully handpicked to ensure perfection.
Extensive Selection: Our collection features a wide range of sunflower varieties, including traditional yellow sunflowers, rare multi-colored blooms, and everything in between. Discover unique and exotic sunflowers that you won't find elsewhere.
Eco-Friendly Practices: Fiore Floral is committed to environmental sustainability. We utilize eco-friendly techniques and support local growers who employ organic farming methods.
Exceptional Customer Service: Our dedicated team of floral experts is here to assist you every step of the way. From selecting the perfect sunflowers to arranging personalized bouquets, we provide a seamless and unforgettable shopping experience.
Convenient Online Shopping: With our user-friendly website, you can browse and purchase stunning sunflowers in just a few clicks. Enjoy secure online transactions and swift delivery right to your doorstep.
Embrace the Endless Beauty of Sunflowers Today!
Experience the joy and splendor of sunflowers like never before. Explore our endless collection at Fiore Floral and let the radiance of these magnificent blooms fill your life with beauty and happiness. Shop now and enjoy the unparalleled charm of endless sunflowers!
Contact Fiore Floral Today
For any inquiries or assistance, please don't hesitate to reach out to us. Contact Fiore Floral at:

Fiore Floral 123 Flower Street Baltimore, MD 12345 Phone: 555-123-4567 Email: [email protected]