Bunny Surprise in ALEXANDRIA, VA
Sep 30, 2020
Flowers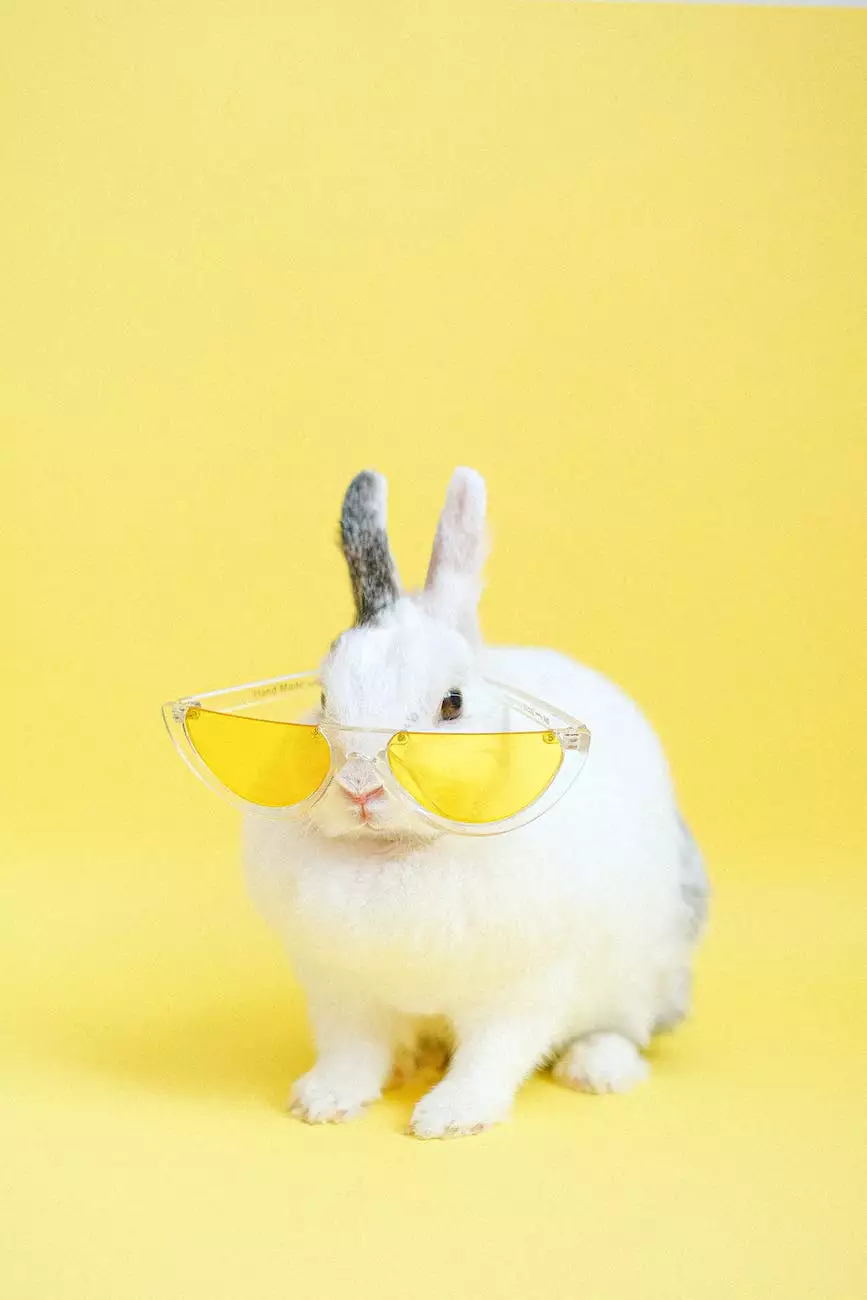 A One-of-a-Kind Floral Arrangement
Welcome to Fiore Floral, the ultimate destination for stunning floral arrangements in ALEXANDRIA, VA. We are delighted to introduce you to our extraordinary Bunny Surprise creation - a beautiful bouquet that combines elegance, charm, and a touch of whimsy. This enchanting arrangement is carefully designed to bring joy and warmth to any occasion.
Unveiling the Magic
The Bunny Surprise arrangement is a true masterpiece, capturing the essence of nature's beauty. Crafted with incredible attention to detail, this bouquet features an exquisite selection of vibrant flowers, artfully arranged to create a captivating display.
Exquisite Flower Selection
At Fiore Floral, we handpick each flower to ensure the highest quality and freshness. The Bunny Surprise arrangement showcases a harmonious blend of stunning tulips, fragrant roses, delicate lilies, and charming daisies. These carefully chosen blooms, combined with lush greenery, effortlessly convey emotions of love, joy, and appreciation.
Unforgettable Visual Appeal
The combination of colors and textures in the Bunny Surprise arrangement is nothing short of mesmerizing. Shades of pastel pinks, vibrant yellows, and soft purples come together to create a harmonious symphony of hues. Delicate petals and lush foliage intertwine, adding depth and dimension to this enchanting bouquet.
A Touch of Playfulness
What sets the Bunny Surprise arrangement apart is the delightful addition of charming bunny-shaped accessories. These whimsical figurines add a playful touch and create a sense of wonder. They are carefully positioned within the bouquet, peeking out among the flowers, as if sharing in the joy and celebration.
Perfect for Every Occasion
The Bunny Surprise arrangement is versatile and suitable for a variety of occasions. Whether you're celebrating a birthday, anniversary, graduation, or simply want to brighten someone's day, this bouquet is a delightful choice that will leave a lasting impression.
Express Your Love
Looking for a way to express your love and admiration? The Bunny Surprise arrangement is the perfect gesture. Its beauty and delicacy represent the emotions you wish to convey, making it an ideal gift for your significant other or a cherished family member.
Celebrate Life's Milestones
Mark special milestones with the Bunny Surprise arrangement. Whether it's a new job, a housewarming, or the arrival of a new baby, this bouquet will symbolize new beginnings and bring a sense of joy and celebration to the occasion.
Show Your Appreciation
Express appreciation and gratitude with the Bunny Surprise arrangement. Whether it's to thank a friend, colleague, or mentor, this stunning bouquet will convey your heartfelt sentiments and make the recipient feel truly valued.
Order Your Bunny Surprise Arrangement Online
Experience the magic of the Bunny Surprise arrangement by ordering online from Fiore Floral. With our easy-to-use website, you can browse our extensive collection of exquisite floral designs, including the Bunny Surprise bouquet. We offer convenient delivery options throughout ALEXANDRIA, VA, ensuring your gift arrives fresh and on time.
Unmatched Quality and Service
As a leading flower shop in ALEXANDRIA, VA, Fiore Floral is committed to providing exceptional quality and service. Each Bunny Surprise arrangement is carefully handcrafted by our skilled florists, who take pride in every detail. We are dedicated to exceeding your expectations and ensuring your complete satisfaction.
Bring Happiness with Fiore Floral
Let Fiore Floral help you create unforgettable moments and bring happiness into the lives of your loved ones. Order the enchanting Bunny Surprise arrangement today and add a touch of magic to any special occasion.
Contact Fiore Floral Today
If you have any questions or would like further assistance, our friendly team at Fiore Floral is here to help. Contact us today to discover the perfect floral arrangements for every occasion.
Website:fiorefloral.net
Phone: 123-456-7890
Location: 123 Main Street, ALEXANDRIA, VA