Hydrangea Bunch Gaithersburg Florist
Dec 20, 2020
Flowers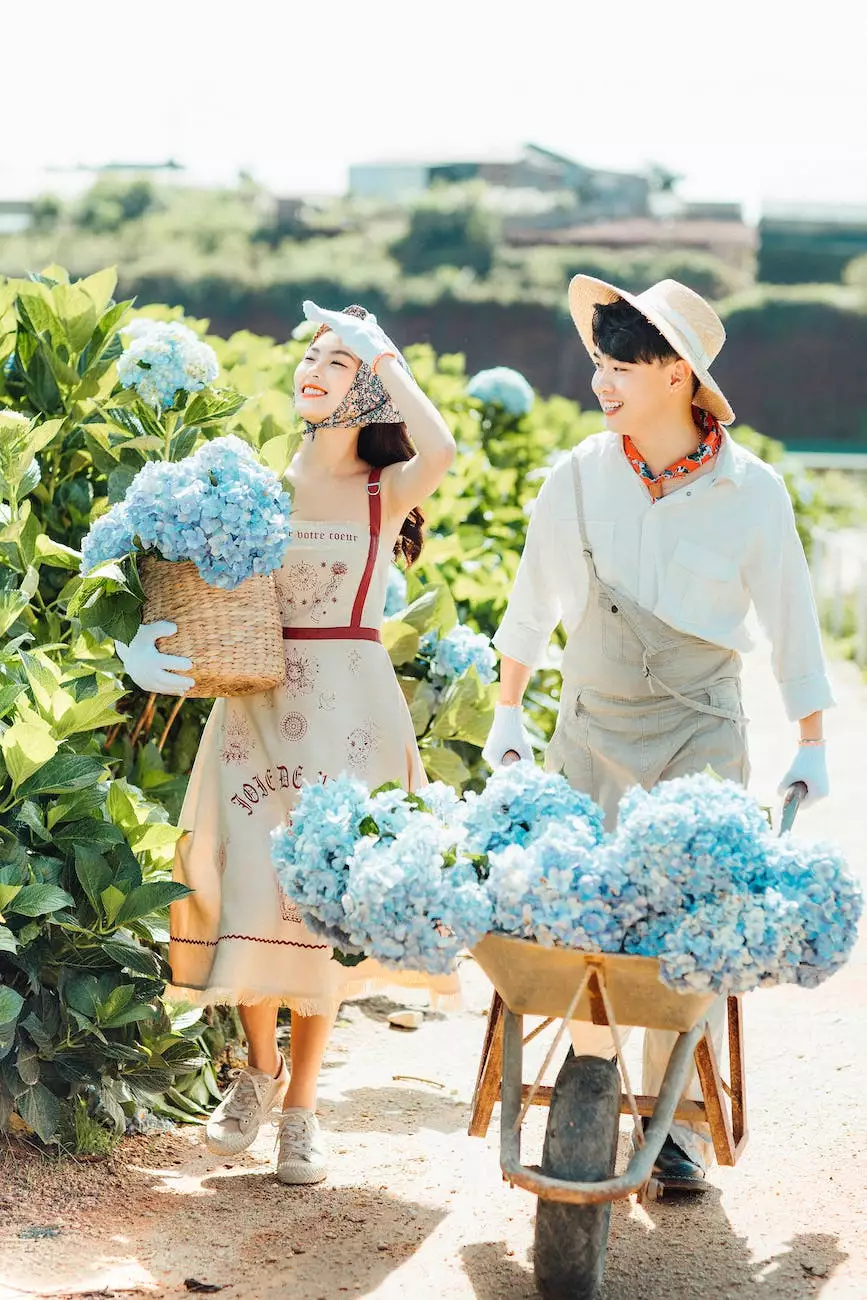 About Fiore Floral - Gaithersburg Florist
Welcome to Fiore Floral, your trusted online destination for exquisite floral arrangements and exceptional customer service. As a leading Gaithersburg florist, Fiore Floral takes pride in offering a wide range of flowers, including our stunning hydrangea bunches.
Why Choose Fiore Floral?
At Fiore Floral, we understand the importance of quality and elegance when it comes to choosing the perfect flowers. Our team of experienced florists hand-select each hydrangea bunch, ensuring only the freshest and most vibrant blooms make it into our curated collection.
The Beauty of Hydrangea Bunches
Hydrangeas are beloved for their lush blooms and vibrant colors, making them a popular choice for all sorts of occasions. Whether you're celebrating a special milestone or simply want to brighten up your home, our hydrangea bunches are the ideal choice.
Wide Selection of Hydrangea Bunches
Fiore Floral offers an extensive range of hydrangea bunches in various colors and sizes to suit your personal taste and style. From classic white and soft pink to rich blue and vibrant purple, our selection allows you to find the perfect hydrangeas for any occasion or home decor.
Unparalleled Quality and Freshness
When you shop with Fiore Floral, you can be confident in the quality and freshness of our hydrangea bunches. Our flowers are sourced from reputable growers and delivered to your doorstep, ensuring you receive only the best blooms to create stunning arrangements.
Creating Beautiful Floral Arrangements
With our hydrangea bunches, you have endless possibilities for creating beautiful floral arrangements. Whether you prefer a simple vase arrangement or want to incorporate hydrangeas into a larger bouquet, our flowers provide the perfect canvas for your creativity.
The Perfect Gift
Hydrangea bunches also make the perfect gift for any occasion. Whether you're sending birthday wishes, expressing gratitude, or celebrating a special event, our hydrangea arrangements are sure to impress and leave a lasting impression on your loved ones.
Shop with Confidence
Shopping for hydrangea bunches at Fiore Floral is easy and convenient. Browse our extensive online catalog, add your desired bunches to your cart, and proceed to our secure checkout. Our user-friendly website ensures a seamless shopping experience, and our dedicated customer support team is always available to assist you.
Contact us
When it comes to hydrangea bunches in Gaithersburg, Fiore Floral is the go-to florist. Shop our selection today and experience the beauty of fresh, vibrant hydrangeas. For any inquiries or assistance, please don't hesitate to get in touch with our friendly team. We are here to help make your floral dreams a reality.
Elevate Your Floral Experience with Fiore Floral
At Fiore Floral, we are passionate about providing exceptional service and creating memorable moments through the art of flowers. Browse our exquisite hydrangea bunches, explore our wide range of floral products, and let us be your partner in adding beauty and elegance to your life.