Hyacinth Flower Delivery Alexandria VA
Apr 15, 2018
Flowers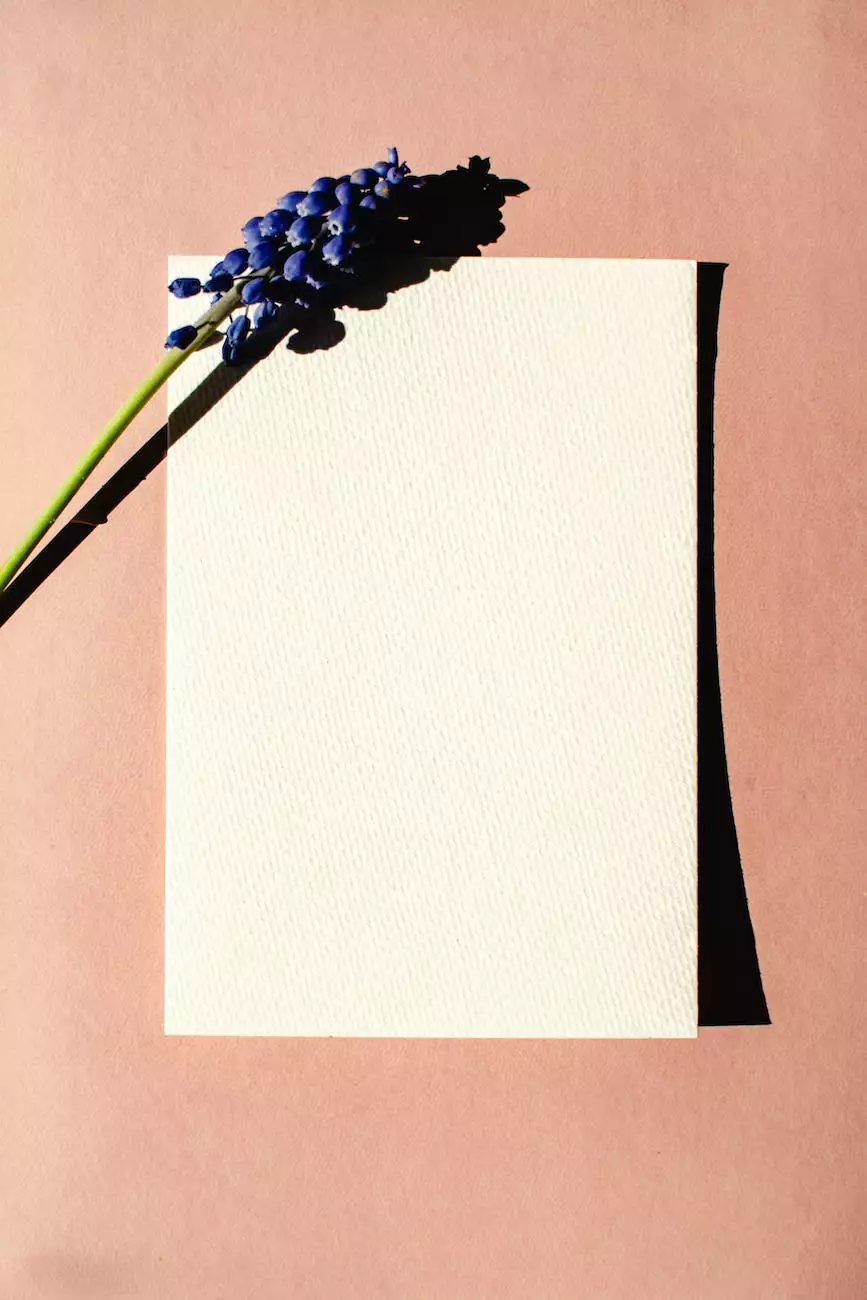 Introduction to Fiore Floral
Welcome to Fiore Floral, your reliable source for exquisite floral arrangements and flower delivery services in Alexandria, VA. As a trusted flower shop, we take pride in offering a diverse range of flowers, including the stunning and fragrant Hyacinth.
Why Choose Hyacinths?
Hyacinths are highly sought-after flowers known for their beauty and enchanting fragrance. These versatile blooms are perfect for various occasions, ranging from birthdays and anniversaries to weddings and special celebrations. At Fiore Floral, we understand the significance of choosing the perfect flowers for your unique moments, which is why we offer an extensive collection of Hyacinths to cater to your specific needs.
The Beauty of Hyacinths
Hyacinths are known for their vibrant colors and delicate petals. They come in various shades, including pink, purple, white, and blue, allowing you to create stunning floral arrangements or bouquets that match the desired aesthetic. Whether you prefer a single stem or a mixed bouquet, our experienced florists can curate the perfect Hyacinth arrangement to convey your heartfelt emotions.
Wide Range of Options
At Fiore Floral, we offer an extensive range of Hyacinths to cater to different preferences and occasions. Our selection includes different varieties, each with its unique charm and fragrance. You can choose from single-stem Hyacinths, Hyacinth bouquets, or incorporate them into mixed flower arrangements for added elegance. We carefully source our Hyacinths to ensure the highest quality, allowing you to enjoy their beauty for an extended period.
Same-Day Hyacinth Delivery in Alexandria, VA
Our priority at Fiore Floral is to provide exceptional customer service, which includes reliable and timely flower delivery. We understand the importance of delivering fresh, beautiful Hyacinths to your doorstep or the desired recipient. Our team of dedicated delivery specialists ensures that your Hyacinths reach their destination promptly. Enjoy the convenience of same-day Hyacinth delivery in Alexandria, VA, when you choose Fiore Floral as your trusted florist.
Personalized Hyacinth Arrangements
We believe in the power of personalization when it comes to floral arrangements. Our talented florists are skilled in creating unique Hyacinth arrangements tailored to your specific preferences. Whether you have a particular color scheme in mind or require a custom bouquet for a special occasion, we can bring your vision to life. Our commitment to quality craftsmanship and attention to detail ensures that each Hyacinth arrangement is a stunning work of art.
Order Your Hyacinths Today
Ready to brighten someone's day or enhance your space with the beauty of Hyacinths? Ordering from Fiore Floral is simple and convenient. Browse our online catalog to explore our range of Hyacinths and other floral options. Once you've made your selection, choose the preferred delivery date, and our team will take care of the rest. Experience the joy of receiving or gifting these captivating flowers by ordering your Hyacinths from Fiore Floral today.
Contact Fiore Floral
For any inquiries or assistance regarding Hyacinth flower delivery or other floral services, feel free to reach out to our friendly team at Fiore Floral. We are here to help you create memorable moments with our exquisite floral arrangements. Trust us to be your go-to flower shop in Alexandria, VA.
Conclusion
Fiore Floral is your premier destination for Hyacinth flower delivery in Alexandria, VA. With our wide selection, same-day delivery, and personalized arrangements, we strive to exceed your expectations. Bring the allure of Hyacinths into your life and celebrate special moments with the help of Fiore Floral. Place your order today!