Teleflora's Luxurious Lavender Bouquet
Sep 13, 2020
Flowers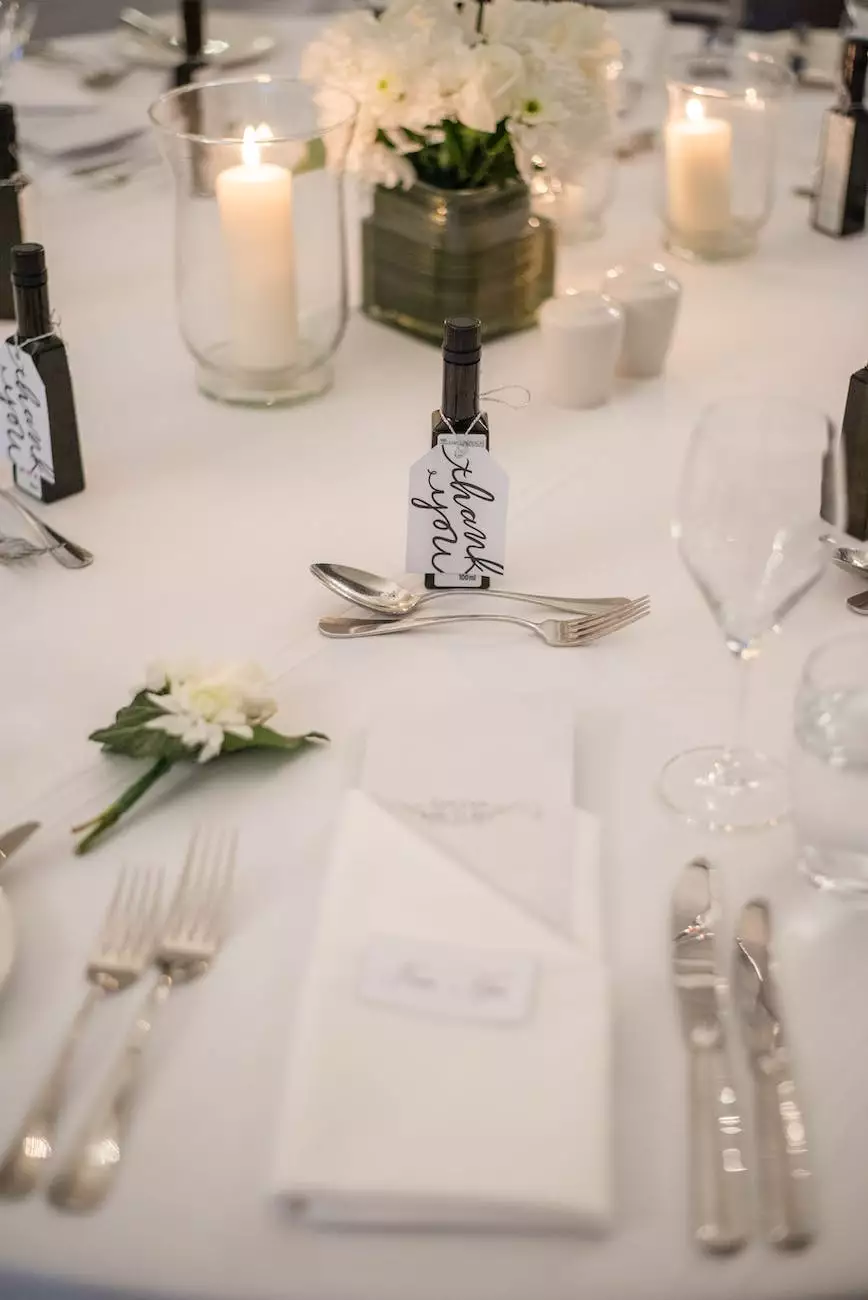 The Perfect Bouquet for Any Occasion
Looking for a truly remarkable floral arrangement that will leave a lasting impression? Look no further than Teleflora's Luxurious Lavender Bouquet, exclusively available at Fiore Floral. With its stunning combination of lavender flowers, this bouquet is sure to bring elegance and beauty to any occasion.
A Bouquet Handcrafted With Care
At Fiore Floral, we take pride in curating the finest floral creations, and Teleflora's Luxurious Lavender Bouquet is no exception. Our skilled florists hand-select each stem, ensuring only the highest quality blooms make it into the arrangement.
The bouquet features an assortment of exquisite lavender flowers, including delicate roses, fragrant lilies, and charming baby's breath. Each bloom is carefully arranged to create a harmonious composition that captivates the senses.
Unforgettable Fragrance and Beauty
Not only is Teleflora's Luxurious Lavender Bouquet visually stunning, but it also delights the senses with its enchanting fragrance. The gentle scent of lavender is known for its calming and soothing properties, making this bouquet a perfect gift for relaxation and tranquility.
Whether you're celebrating a special occasion, expressing gratitude, or simply showing someone how much you care, this bouquet is guaranteed to make a lasting impression. With its combination of elegance, beauty, and captivating aroma, it is truly a feast for the senses.
Uncompromising Quality and Attention to Detail
Fiore Floral prides itself on delivering only the highest quality floral arrangements. When you choose Teleflora's Luxurious Lavender Bouquet, you can trust that every aspect of your order will be handled with care and precision.
From the moment you place your order to the moment the bouquet arrives at its destination, we prioritize the satisfaction of our customers. Our dedicated team ensures that the flowers are handled delicately, packaged securely, and delivered promptly.
The Perfect Gift for Every Occasion
With its timeless elegance and versatility, Teleflora's Luxurious Lavender Bouquet is suitable for a wide range of occasions. Whether you're celebrating a birthday, anniversary, graduation, or sending well wishes, this bouquet is the perfect way to express your sentiments.
Our customizable options allow you to add a personal touch to the bouquet, making it even more special. Whether you choose to include a heartfelt message or add a box of delicious chocolates, your gift will be fully tailored to the recipient's preferences.
Order Teleflora's Luxurious Lavender Bouquet Today
Experience the luxury and beauty of Teleflora's Luxurious Lavender Bouquet by ordering it today from Fiore Floral. Treat yourself or surprise someone special with this unforgettable arrangement that is certain to impress.
With Fiore Floral's convenient online ordering system, it's easier than ever to bring the beauty of this bouquet into your life. Simply choose your preferred delivery date and let us take care of the rest. We guarantee your satisfaction with every order.
Don't settle for anything less than perfection when it comes to your floral needs. Trust Fiore Floral and Teleflora's Luxurious Lavender Bouquet to deliver an exceptional experience from start to finish. Order now and elevate any occasion with the beauty of lavender.
Contact Fiore Floral
If you have any questions or need assistance, our dedicated customer support team at Fiore Floral is here to help. Reach out to us via phone, email, or visit our physical store, and we'll be happy to provide you with personalized assistance.