Gardenia and Grace Bouquet in Reston VA - Fiore Floral
Aug 15, 2021
Flowers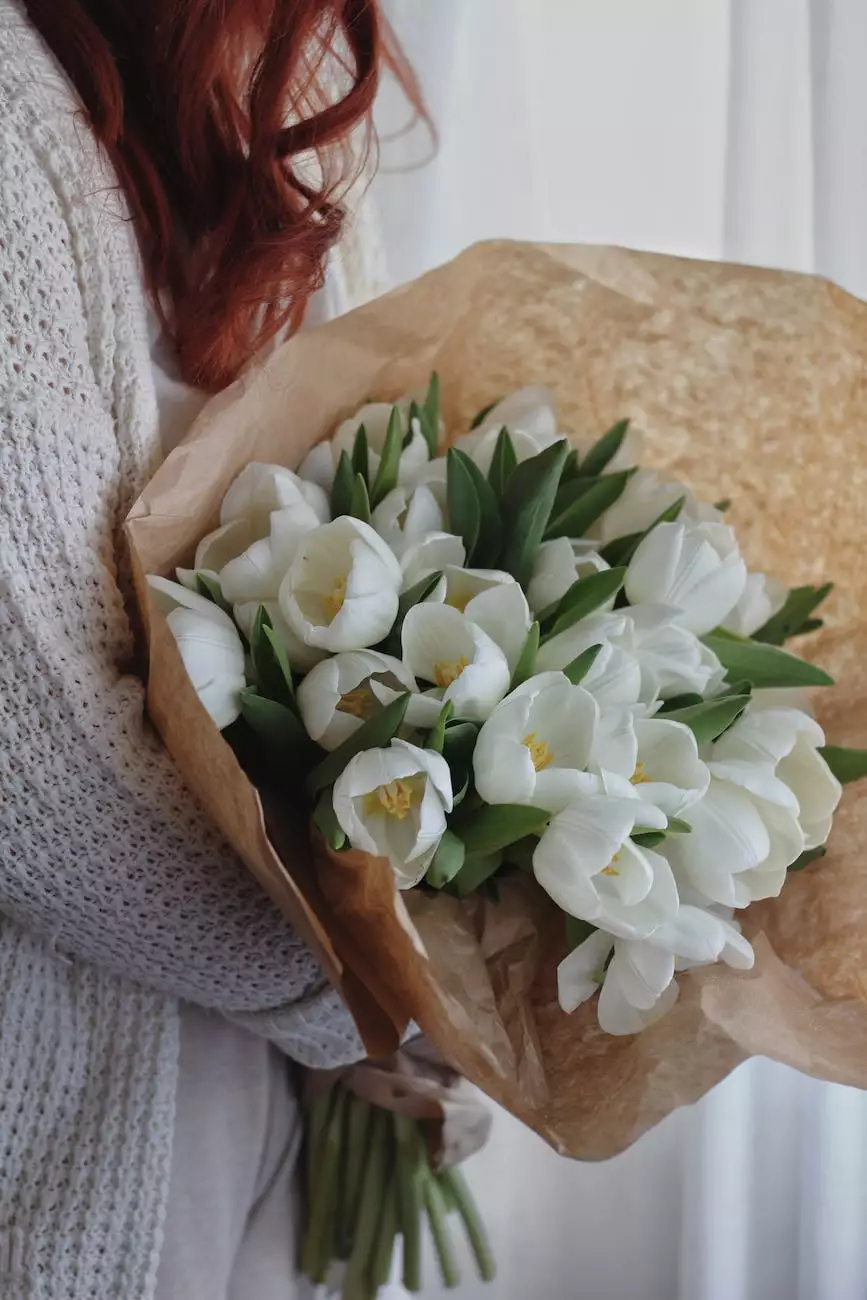 Are you looking for a truly remarkable floral arrangement in Reston, VA? Look no further! Fiore Floral presents the stunning Gardenia and Grace Bouquet, an exquisite bouquet that will captivate your senses and make your special moments truly unforgettable.
An Unforgettable Floral Experience
Fiore Floral takes pride in curating the finest and most elegant flower arrangements for our valued customers. The Gardenia and Grace Bouquet is a perfect example of our dedication to providing exceptional beauty and creativity.
The Beauty of Gardenia
The Gardenia and Grace Bouquet features the enchanting, fragrant blooms of gardenia, a flower that represents purity, grace, and love. Each delicate petal is meticulously arranged to create a harmonious blend of elegance and charm.
Experience the Fragrance
As you gaze upon the Gardenia and Grace Bouquet, you'll be captivated by its intoxicating fragrance. The sweet, heavenly scent will fill the room, transporting you to a serene and peaceful oasis.
Handcrafted with Precision
Our skilled florists handcraft each Gardenia and Grace Bouquet with utmost care and precision. They meticulously select the freshest gardenia blooms, ensuring that only the finest flowers make it into your arrangement.
A Versatile Beauty
Perfect for any occasion, the Gardenia and Grace Bouquet adds a touch of elegance and sophistication to weddings, anniversaries, birthdays, or any celebration. Its timeless beauty and delicate charm make it a gift that will be treasured forever.
Weddings
On your special day, surround yourself with the unparalleled beauty of the Gardenia and Grace Bouquet. Let its ethereal blooms enhance the romance and elegance of your wedding, creating a truly magical atmosphere.
Anniversaries
Celebrate your enduring love and cherish the memories with the Gardenia and Grace Bouquet. Its exquisite blooms symbolize the deep bond you share, making it the perfect anniversary gift that will forever remind you of your love.
Birthdays
Make your loved one's birthday even more memorable with the Gardenia and Grace Bouquet. Delicate and refined, this bouquet is a stunning way to express your love and warmest wishes on their special day.
Fiore Floral - Your Trusted Florist in Reston, VA
Fiore Floral is a premier flower shop in Reston, VA, dedicated to providing the highest quality floral arrangements and exceptional customer service. Our talented team of florists is passionate about creating extraordinary designs that exceed your expectations.
Elevate Your Floral Experience
When you choose Fiore Floral, you can expect nothing less than perfection. We go above and beyond to ensure that every bouquet, including the Gardenia and Grace Bouquet, is a work of art that brings joy and beauty to your life.
Uncompromising Quality
At Fiore Floral, we source our flowers from trusted growers, guaranteeing the utmost freshness and longevity of your floral arrangements. We believe that only the highest quality blooms should be used to create stunning bouquets that leave a lasting impression.
Personalized Service
We understand that every customer is unique, which is why we offer personalized service to cater to your specific needs. Our friendly and knowledgeable staff is always available to assist you in selecting the perfect bouquet for your occasion.
Convenient Online Ordering
With our easy-to-use online ordering system, you can effortlessly browse and choose the Gardenia and Grace Bouquet or explore our wide range of other beautiful flower arrangements. We offer prompt and reliable delivery services to Reston, VA, and the surrounding areas.
Contact Fiore Floral Today
Discover the timeless beauty of the Gardenia and Grace Bouquet at Fiore Floral. Place your order today and experience the allure of these magnificent blooms. Let us create a floral masterpiece that will leave a lasting impression on your loved ones.
Fiore Floral - Exquisite Blooms, Unforgettable Moments.