Birthday Card Messages Fulton MD Florist - Fiore Floral
Jan 10, 2022
Florists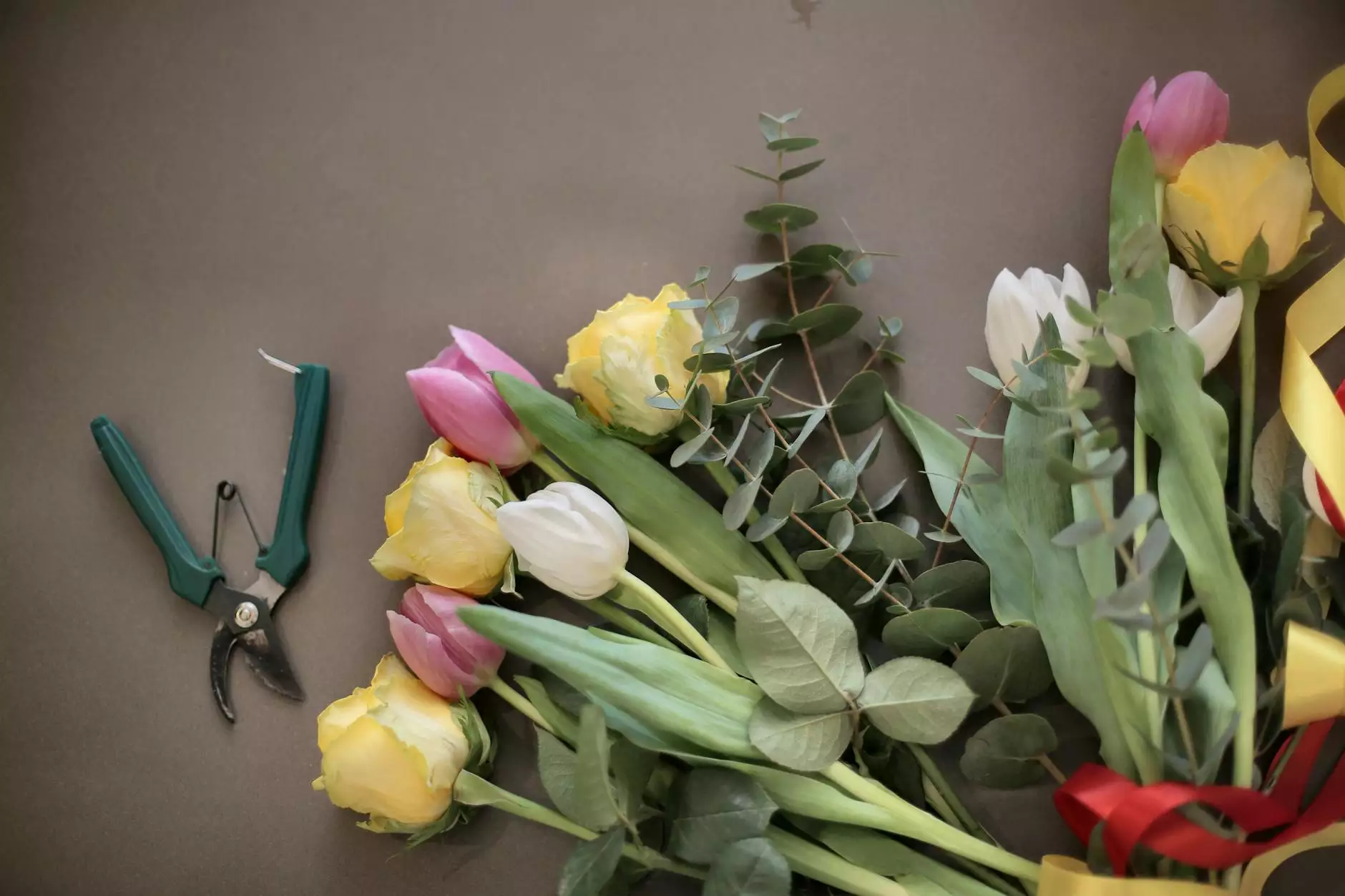 Looking for beautiful and heartfelt birthday card messages to accompany your stunning bouquet? Look no further than Fiore Floral – the leading flower shop in Fulton MD. We understand the significance of sending birthday wishes that truly touch the heart, which is why we have put together a comprehensive collection of birthday card messages to help you express your warmest wishes on this special occasion.
Find the Perfect Birthday Card Message for Your Loved Ones
Birthdays are joyous milestones that deserve to be celebrated with love and thoughtfulness. Our team at Fiore Floral believes that finding the right words to convey your feelings is essential in making someone's birthday truly memorable. With our extensive selection of birthday card messages, you can add a personal touch to your gift and make the recipient feel cherished.
Whether you are writing a birthday card for your spouse, parent, friend, or colleague, we have curated a diverse range of heartfelt messages that suit various relationships and personalities. Our collection features messages that are sincere, funny, sentimental, or a combination of all three – ensuring you find the perfect message that resonates with your loved one's unique character.
Express Your Warmest Wishes with Thoughtful Words
At Fiore Floral, we understand the importance of sending a birthday greeting that stands out from the rest. Our exceptional team of copywriters has crafted each message with genuine care and creativity, aiming to provide you with the best possible selection of birthday card messages.
With our thoughtful and well-crafted messages, you can let your loved ones know how much they mean to you. Whether you're celebrating a milestone birthday or simply want to show your appreciation, our birthday card messages will help you convey your warmest wishes in the most touching and memorable way.
Beautifully Designed Cards to Complement Your Message
Pair your heartfelt birthday card message with a stunning card design from Fiore Floral. We offer a wide range of beautifully crafted birthday cards that perfectly match the sentiments you wish to express. Our cards are created with intricate details, vibrant colors, and high-quality materials – making them the ideal companion to your thoughtful message.
By combining our carefully chosen birthday card messages with our exquisite card designs, you can create a heartfelt and personalized gift that will make the recipient's birthday unforgettable.
Make Birthdays Truly Special with Fiore Floral
At Fiore Floral, we believe in the power of meaningful gestures and heartfelt messages. That's why we are committed to providing our customers with an extensive selection of birthday card messages that can help you express your love, appreciation, and warm wishes on this special day.
When you choose Fiore Floral, you can trust that our dedication to quality and attention to detail will shine through in every aspect of your birthday gift. From the carefully crafted message to the stunning bouquet and accompanying card, we ensure that every element is designed to make your loved ones feel cherished and valued.
Visit Fiore Floral today to explore our wide array of birthday card messages and discover the perfect words to make your loved one's birthday truly special. With our combination of heartfelt messages and beautiful card designs, you will create a gift that will be cherished for years to come.
Contact Us Today!
Fiore Floral is here to assist you in choosing the perfect birthday card message. We strive to make every birthday celebration an extraordinary experience. Contact us now to learn more about our services, products, or if you need any assistance in finding the right birthday card message for your loved ones.
Fiore Floral - Your trusted partner for all things floral!